Many moons ago, the Txango Tours founder's family adopted the Basque Region as their new home. Mariages, births, and a motorcycle license, all came to be in this southwestern corner of France.
Eventually, the seed of an idea began to grow during the covid pandemic. Sidecar tours! 
But behind every great idea is a great woman. Our founder's wife knew Paris was the place to start this new adventure. 
Txango is a Basque word meaning excursion/leisurely outing/unconventional travel/etc. and serves as homage to the origin story of this sidecar tour business!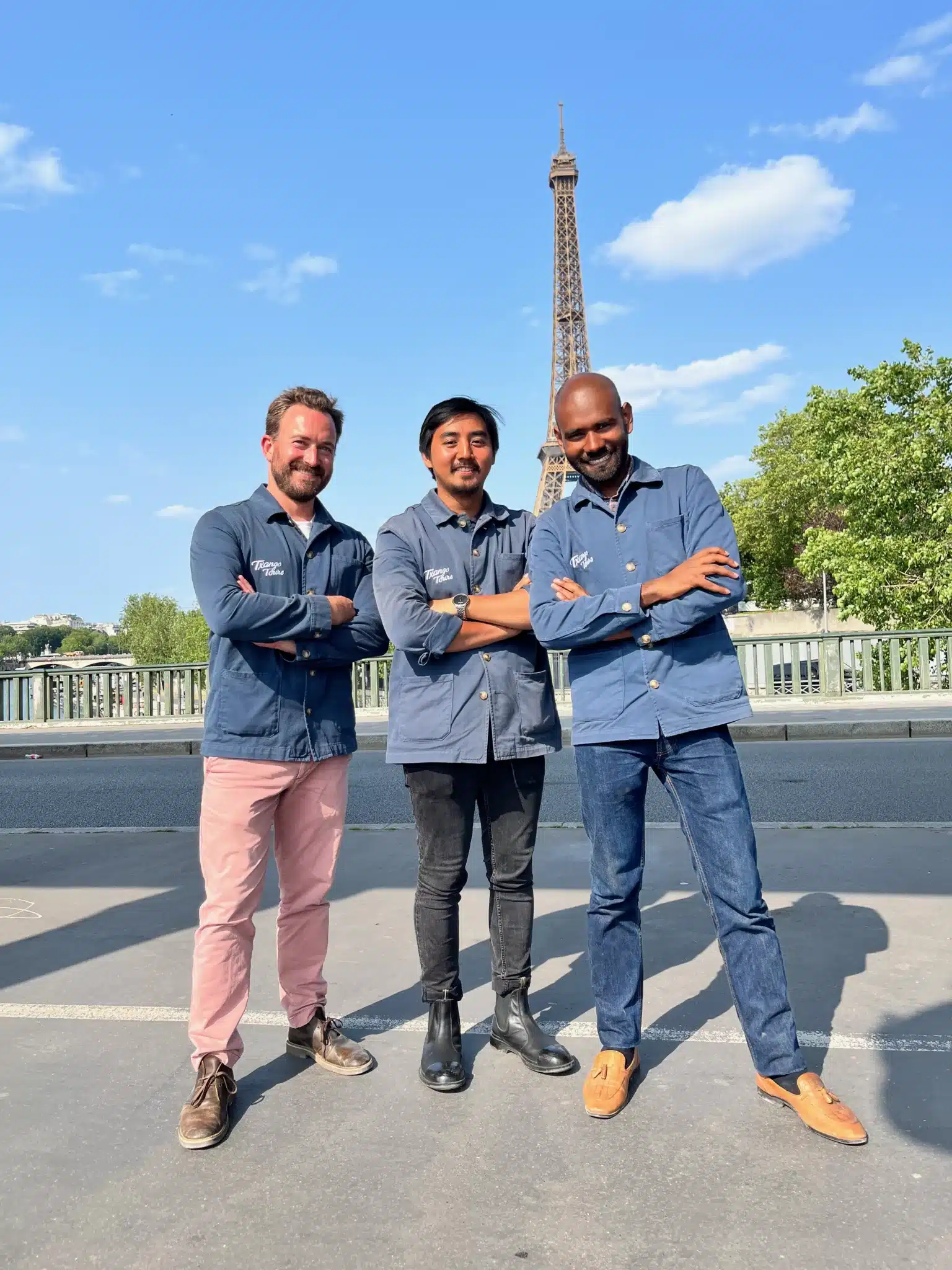 Fidel Fabian (center) is a seasoned tourism industry veteran! After honing his skills on multi-day tours from Cannes to Paris, a love-story saw him settle down in the City of Lights. 
Named after the Phillipine's 12th president, Fidel Ramos, our Fidel is passionate about history, story-telling, and of course, motorcycles!
Praveen Antony (right) hails from the one city who's traffic makes Paris look deserted; Bangalore! A musician by trade, he moved to Paris to study in the hometown of the great gypsy-jazz guitarist, Django Reinhardt.
His affable nature and cheeky humour make fans of his guests after every tour!
Simon Burke (left) founded Txango Tours in late 2021. With a love for motorcycles, Paris, and tour-guiding, this was the natural path for him after losing his job due to the pandemic.
A passion passed down from generation to generation
A sense of fun and adventure runs in Simon's family. His paternal grandmother was a tour guide, and she would regale him with stories of riding through her native Alsace in the sidecar of her father's motorcycle.
Meanwhile in neighboring Lorraine, Simon's maternal great grandfather also rode a motorcycle and sidecar. His son, Simon's mischievous great uncle, forged his father's signature in order to purchase, underage, his first motorcycle.